Black Flexible Trim
Make your DIY projects quick and easy with our Black flexible, self-adhesive trim strips. Available in 1/2" and 3/4" wide. Perfect for use on any trim project - floors, doors, windows, backsplash, toilets, wall corners and more. InstaTrim's unique design provides protection against dust, dirt, moisture and air movement.

PREMIUM ADHESIVE - InstaTrim incorporates premium putty adhesive that is rubber-based and remains pliable so the trim moves with the surfaces it is applied to. Our strong adhesive will create a tight seal that will last for years.

 

For best adhesion, we recommend our Applicator Tool.

EASY TO USE & MESS-FREE - Don't waste another afternoon on a frustrating DIY project. Simply prep your surface, peel back the liner, position the trim, and press it down - that's it!

VERSATILE AND MULTIPURPOSE - This self-adhesive, bendable trim can be used for several DIY home improvement projects. Flexible trim is a great solution for many projects - from cabinets to floors to walls and more!

WATERPROOF, MOLD AND MILDEW RESISTANT - This waterproof caulk strip is perfect for bathroom remodeling and can be used for showers, bathtubs, toilets, counters, and floors.

MADE IN THE USA 🇺🇸 - Experience the quality of American manufacturing and see the difference it can make in your home. Our family-owned business appreciates our loyal customers and works hard to make sure they are always satisfied with our products.
HOW TO APPLY
1 Clean surface and let dry.
2 Peel back the liner.
3 Press firmly into the gap.
4 Trim the finished edge, and voila!
USE INSTATRIM ANYWHERE
InstaTrim works with all surfaces that do not have silicone or silicone residue on them, like: Granite, Laminate, Wood, Glass, Metal, and more!
Customer Reviews
10/24/2022
Judith W.

United States
I would buy it again, in fact I did!
This product is unbelievably easy to use & it stays in place perfectly.
05/03/2022
Maria T.

United States
I love my order. I place it in between my countertop and stove
It was easy and have already received kudos
04/08/2022
PAM R.

United States
1/2 inch insta trim
The InstaTrim went down smoothly. Looks good. Also, I bought the tool to put it in with.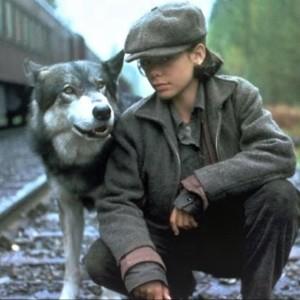 KH
01/04/2022
Kelly H.

United States
Disintegrate quickly
After several months sealing a gap in my kitchen, the glue on the item disintegrated into some nearly impossible to clean goo.
01/20/2022
InstaTrim Self-Adhesive Trim Strips
The adhesive was created to be repositionable while you are installing it, but over time, it will adhere stronger to the surface. It is not intended to be removed in order to clean. InstaTrim is a permanent solution to trim and caulking needs.
07/02/2021
Paul G.

United States
Shrinking trim
The trim goes on well and looks great. But at a later date notice the trim did shrink by at least 1/2 inch over a run of 60 inches. Have to repeat and allow for shrinkage. Translates in to not impressed by having to repeat process and get some more trim.