Ivory Flexible Trim
Make your DIY projects quick and easy with our Ivory flexible, self-adhesive trim strips. Available in 1/2" and 3/4" wide. Perfect for use on any trim project - floors, doors, windows, backsplash, toilets, wall corners and more. InstaTrim's unique design provides protection against dust, dirt, moisture and air movement.

PREMIUM ADHESIVE - InstaTrim incorporates premium putty adhesive that is rubber-based and remains pliable so the trim moves with the surfaces it is applied to. Our strong adhesive will create a tight seal that will last for years.

 

For best adhesion, we recommend our Applicator Tool.

EASY TO USE & MESS-FREE - Don't waste another afternoon on a frustrating DIY project. Simply prep your surface, peel back the liner, position the trim, and press it down - that's it!

VERSATILE AND MULTIPURPOSE - This self-adhesive, bendable trim can be used for several DIY home improvement projects. Flexible trim is a great solution for many projects - from cabinets to floors to walls and more!

WATERPROOF, MOLD AND MILDEW RESISTANT - This waterproof caulk strip is perfect for bathroom remodeling and can be used for showers, bathtubs, toilets, counters, and floors.

MADE IN THE USA 🇺🇸 - Experience the quality of American manufacturing and see the difference it can make in your home. Our family-owned business appreciates our loyal customers and works hard to make sure they are always satisfied with our products.
HOW TO APPLY
1 Clean surface and let dry.
2 Peel back the liner.
3 Press firmly into the gap.
4 Trim the finished edge, and voila!
USE INSTATRIM ANYWHERE
InstaTrim works with all surfaces that do not have silicone or silicone residue on them, like: Granite, Laminate, Wood, Glass, Metal, and more!
Customer Reviews
07/20/2023
Mark B.

United States
Adhesion was not good
Did not stick well to vinyl flooring and aluminum edge on wall even after cleaning with 91% IPA several times. Also the 1/2 size was too small to fill gap. I thought item was 1/2 on each side. (I should have ordered 3/4" material)
07/21/2023
InstaTrim Self-Adhesive Trim Strips
Mark; Sorry to hear that our InstaTrim did not work for your application. We would like to assist you towards having a successful installation and would be happy to exchange the 1/2" for 3/4" at no charge. If that helps please contact us at (6561) 433-0164. Greg Amundson President
03/27/2023
Beverly A.

United States
Disappointed
The adhesive is not good. Within 24 hours it was not sticking at all. Very disappointed.
04/04/2023
InstaTrim Self-Adhesive Trim Strips
Beverly, sorry to hear that InstaTrim did not work for you on your project. With our products, cleaning the application surface is critical as there could be dust, spiderwebs, oils and waxes from cleaning products. We are happy to send you new product if your willing to try again and would also provide you with personal support to ensure the surface is ready for InstaTrim. Greg
03/21/2023
Michael S.

United States
Another Purchase
Another positive experience. Have used their products several times now. Happy with th outcome.
04/04/2023
InstaTrim Self-Adhesive Trim Strips
Michael, thank you for your comments. We are a Minnesota based company and only use USA sourced materials. Best, Greg
02/21/2023
Michael S.

United States
Good Stuff
This really makes things easy. Reasonably priced. Fast shipping. Its looks great.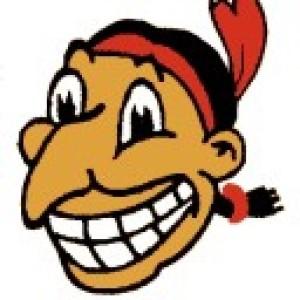 JY
02/09/2023
James Y.

United States
I bought the wrong stuff..
I actually need something flat in ivory. What I got looks great but I thought I was buying something flat, not with a 90 degree bend. I have got to try and contact support I am sure they will help! Jyearsin@yahoo.com